Texas License to Carry (LTC) Questions And Answers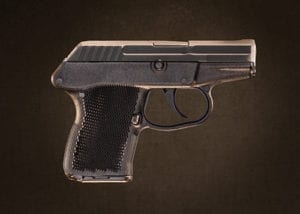 Open carry started January 1, 2016 in Texas and the Texas Concealed Handgun License (CHL) is now known as the Texas License to Carry (LTC). Texas Concealed Carry Institute compiled questions and answers to help explain Texas License to Carry.
Will licensees be required to take additional training to obtain a new license, one that doesn't say "concealed?"
No additional training is required.  After January 1, 2016, renewed licenses will bear the title "License to Carry" (LTC), rather than a "Concealed Handgun License" (CHL).  There is no requirement that current licensees obtain a new license before their current license expires.
Will there be changes to reciprocity agreements with other states?
No.  Texans with valid LTC must still obey the laws of other states, some of which allow open carry and some of which do not.  Licenses from states which are currently recognized by Texas will continue to be honored, as long as the license holder complies with applicable laws affecting both open and concealed carry. So, just because you can open carry in Texas doesn't mean you can open carry in a reciprocal state.
NRA-ILA website is a good source for firearms and carry laws in other states.
Will licensees be required to have a certain type of holster if their handgun is fully or partially exposed?
Yes.  The open carry law requires wholly or partially visible handguns to be carried in a belt or shoulder holster when carried openly on your person or in vehicle. However the DPS instructor outline specifies:
A well restrained handgun
will generally not fall from the holster during movement or activity of the person.
is not easily removed by someone other than the person carrying the handgun.
is still readily available by the person carrying the handgun.
So, something that holds the gun firmly by friction or device (snap) is recommended by not legally stated in the Penal Code.
Displaying your handgun in public while not having it in a belt or shoulder holster at a time deadly force is not justified, meaning if you pull in out of the holster in public and the use of force or deadly force is not justified you are displaying it!
May a licensee be denied access to a location while openly carrying a handgun?
Private property owners may, by posting statutorily compliant signs, prohibit access to private property by licensees who are carrying either openly or concealed.  Licensees may also be given verbal notice to depart the property.  Entering a property while openly carrying, where that property is properly posted to prohibit open carry, is a Class C misdemeanor; refusing to leave after having been asked to do so is a class A misdemeanor. P.C. 30.06 and P.30.07. Many places may be fine with concealed carry however may draw the line at open carry.
Texas Concealed Carry Institute has been providing Texas License to Carry (LTC) training for residents of McKinney, TX and other Collin County cities, including Allen, Plano, and Frisco since 1995.  Our instructors are active duty police officers, licensed by the State of Texas as Police Firearms Instructors and License To Carry Instructors. They are also certified in several disciplines of self-defense, as police instructors, such as defensive tactics, pepper spray and impact weapons.