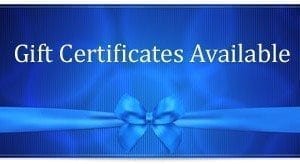 Texas Concealed Carry Institute has provides Texas License to Carry training in McKinney, TX. since 1995.  Learn from professional Police Firearms Instructors who know what's important for you and your safety when seeking your handgun permit.
Be careful with the big discount providers: 40 to 60 people sitting elbow to elbow for 10 plus hours with no time for instructors to address your questions rushing through the material without explanation. We also shoot the same day, unlike Bullet Trap.
Our classes average 5-10 people not 50 or 60 people crammed into the room! We have weekday and weekend License To Carry (LTC) classes.
The Texas Department of Public Safety currently requires a minimum of 4 to 6 hours not including range time. TCCI classes average 6 hours with range for an original license. The majority of the class is the law and other aspects of carrying a handgun for self defense.
Our instructors are active duty police officers, licensed by the State of Texas as Police Firearms Instructors and License To Carry (LTC) Instructors. Instructors Phil Ryan and Cesare Venegoni have been teaching since 1995 to thousands of satisfied customers, formerly affiliated with the Collin County Gun Range.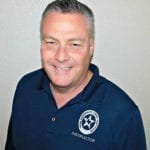 Phil Ryan is a former United States Marine and is currently a Police Firearms Instructor, Police Academy Instructor, Glock Police Instructor and licensed License To Carry (LTC) Instructor. Phil has been teaching Texas concealed handgun classes since November 1995, a Texas Peace Officer since 1993 and is licensed as an Advanced Police Instructor and Police Firearms Instructor since 1995. He is a Master Peace officer and staff instructor at two police academies instructing multiple firearms disciplines and criminal law.

Cesare Venegoni is a Licensed Police Officer, Certified Police Firearms Instructor, Glock Police Instructor, and Licensed License To Carry (LTC) Instructor. He is also a graduate of the Institute of Law Enforcement Administration's School of Police Supervision and Management College. He has been teaching concealed handgun classes since September, 1995. He has been a Texas Peace Officer since 1993 and a licensed Police Instructor and Police Firearms Instructor since 1995. Cesare Venegoni is a full time police officer and works for Collin County.
Both Ryan and Venegoni are certified in several disciplines of self defense as police instructors such as defensive tactics, pepper spray and impact weapons. Since beginning to teach CHL in 1995, they have taught thousands of people for both their license and advanced firearms courses.
TCCI has Police Firearms Instructors that will answer all your questions, we believe in quality, not quantity.
One day original License To Carry (LTC) training.
We also have a full array of advanced tactical handgun, carbine and shotgun courses for self defense shooting needs.
We don't teach you the answers to a test. We give knowledge to assure you'll understand the material and concepts.
We are conveniently located in McKinney providing License To Carry (LTC) classes to McKinney, Plano, Prosper, Frisco, Allen, Princeton, Dallas, Richardson, Fairview, Farmersville, Celina, Collin County, Dallas County, Grayson County, Fannin County, Hunt County and Tarrant County.
Our original one day License To Carry Training (LTC) is $89.00 including the range.